Tell A Fairy Tale Day
"Round about, round about, lo and behold! Reel away, reel away, straw into gold!" –Rumplestiltskin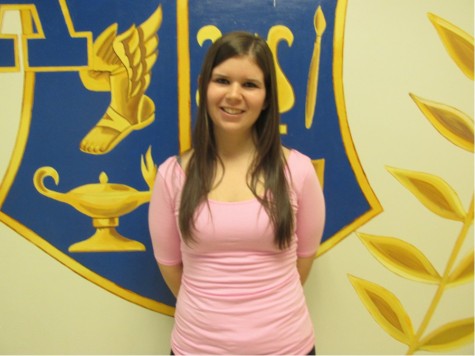 More stories from Alexis Mayhue
How many fairy tales can you name? Cinderella? Alice in Wonderland? Rumpelstiltskin?
Do you have a favorite fairy tale movie to watch? Do you spend your free time watching Once Upon A Time or Grimm?
Today is your day to spread your favorite story around to everyone willing to listen.
"Never grow up." –Peter Pan
Myths, legends, make believe stories, anything along these lines works.
From babies to grandparents, everyone enjoys a good fable.
When asked to name as many as they could some students (mostly the girls) had more success than the guys. Tessa Albert listed a couple without much struggle: "Cinderella, Snow White, Alice in Wonderland, Pinocchio… is The Fox and the Hound one—no, no its not. Mhmm, Rapunzel…"
 "A dream is a wish your heart makes when you're fast asleep." –Cinderella
What about the guys of B-A? Avery Parshall had a little harder time: "Peter Pan? Cinder…ella?… Beauty and the Beast… uh… Snow White?  -long pause-  that's about it."
How do you feel about all the new versions of the movies?
"I like the classics, not when they redo them. Like the original Snow White and Cinderella, not the new redone ones."
Most people feel the same way Jess Salmon does but you have to take into consideration what is the classic to you.
"You poor simple fools." –Maleficent
Annie might not be a classic or your typical fairy tale, but think of it this way. High schoolers might consider the Annie with the curly red hair to be the classic since it's what they grew up with; little do they know their parents have a different version that they grew up with too.
So really, what is your classic of a fairy tale?
Leave a Comment