The Blue Devils keep energy high with victory over West Branch
Blue Devils continue their success with 42-8 victory over the Warriors.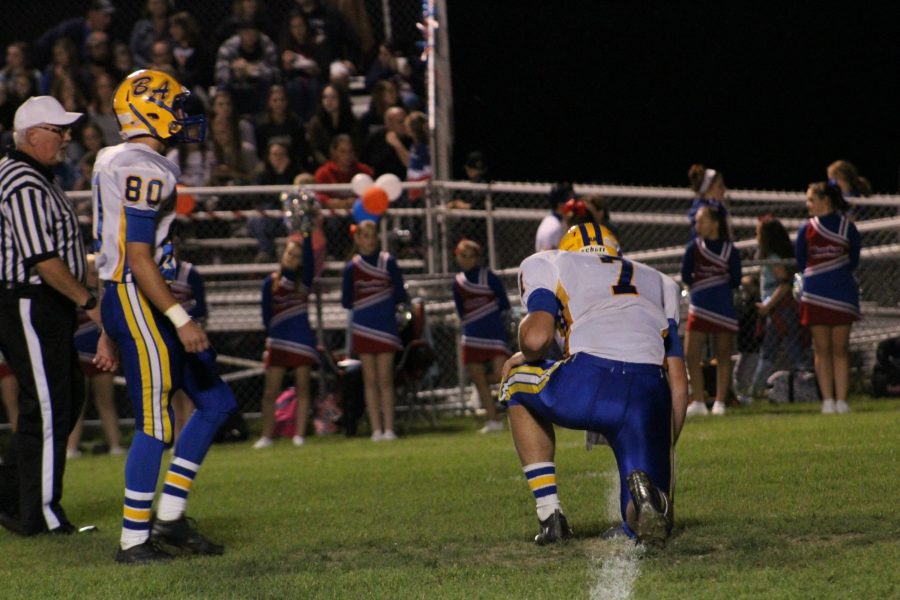 The Bellwood-Antis Blue Devils dominated the West Branch Warriors Friday night in Morrisdale, winning with a final score of 42-8.
The Devils were able to keep up the spirit with a strong defense and overall offense.
B-A continued to improve of its run game with a touchdown each for Sawyer Kline, Duke Brunner, and Alex Fredrick, along with major completions in the passing game from Jarrett Taneyhill to Brendan Kowalski and Ethan McGee.
The defense held up the Warriors until the fourth quarter when West Branch's Kyle Myers made a 37-yard pass to Creighton Coble for a touchdown and two-point PAT to Justin Rothrock.
"Our defense has been looking really good. They are playing with a ton of energy," said Jarrett Taneyhill.
B-A upped its record to 6-1 overall and 6-0 in the ICC, while West Branch fell to 2-5 overall and 1-5 in the conference.
"
Everyone did what they were supposed to do. It was also a great team win."
— Austin Desch
BA got off to a great start with a 54 yard pass from Taneyhill to Kowalski for the first score of the night, which was directly followed by an interception by Brunner, and then a 15 yard pass to McGee for another Blue Devil touchdown in the first.
Kline broke through the line in the second quarter for a 20-yard run to score, with Kowalski's third PAT of the night for a score of 21-0 into halftime.
In the third the Devil kept pushing to score with an 8-yard run by Brunner to score and a miraculous 45-yard pass from Taneyhill to McGee to score.
The Warriors sneaked in for their pass from Myers to Coble, but the Devils still kept a strong lead of 35-8.
It was then the JV's turn with a 17-yard run by Alex Fredrick for a score and PAT by Jack Showalter, who was back after missing two games with an injury. This put the Devils ahead 42-8 to finish the night.
"You've got to come out with energy every game," said Austin Desch. "We play every team like it's a big game and it was a great game. Everyone did what they were supposed to do. It was also a great team win."
The Blue Devils continue to show improvement and establish their dominance as a team. Their ultimate goal is to win the District 6 championship along with the ICC.
"We just worry about playing our game and doing what we aresupposed to," stated McGee. "Each opponent every week is respected, but we just go out and do what we have to."