FAB FRESHMAN: Haley Campbell
Haley Campbell is this week's Fab Freshman.
You will probably see her around school, on the stage singing her heart out, or on the track running her legs off.
She's a very loud, creative, optimistic person that loves art, singing and running in track.
Out of school she enjoys volunteering at Soaring Heights School and being with her friends.
So far she loves high school, stating, "I feel as if I have more freedom and I made so many new friends."
She doesn't necessarily have a "best friend"; instead she enjoys all her friends equally.
Her role model is Malia Danish, because she can draw exquisite cats.
"My favorite teacher is Mrs. Crownover because she taught me so much about writing and life in general," Haley said.
Her friends think she is pretty great.
"Haley is the kind of friend you need in your life. She's always there for you, she's so positive and always puts me in a good mood. She's so fun to be around and I'm so thankful that she's apart of my life," Caroline Nagle said.
Riley Endress had something different to say.
"Haley is very outgoing and can always manage to put a smile on my face, even on my worst days. She can talk to or treat anyone like she's known them for years, and that's something I wish I could do. She makes the conversation ten times better as soon as she joins, and I'm grateful to be bake to call her my best friend," she said.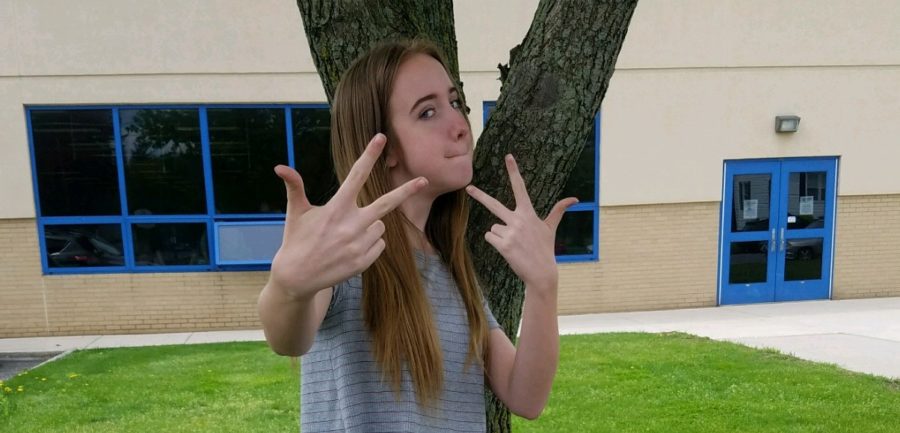 Leave a Comment