ARTIST OF THE WEEK: Charles Wachnicki Jr.
Bellwood-Antis senior Charles Wachnicki grew up watching culinary shows on TV and cooking with his mom and grandma. It has led to a life long love of cooking and a possible career in the business.
He is also the BluePrint's Artist of the Week.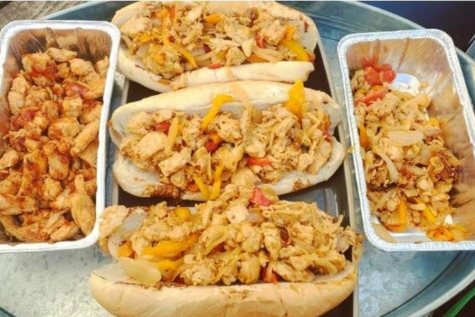 Culinary arts are a passion for Wachnicki. He has been interested in culinary since he was 8 years old. 
"My mom and a majority of my grandparents are really good at cooking and baking, so I just wanted to be like them," said Wachnicki. They were the biggest source of his inspiration. The biggest reason he started cooking was because after the passing of his great great grandmother he felt it was a way to hold her close after she passed. 
Wachnicki chose to do virtual schooling his senior year, which has given him more time to devote to enhancing his cooking skills.
"Normally I am able to cook and try new things at least two times a day because of being virtual," he said.
In general, Wachnicki said, he doesn't follow recipes, but instead adapts them for his own creative purposes.
"When I am making something for the first time I like to look up a variety of recipes for the dish, and then I make my own version," said Wachnicki.
He has plans to continue working and take up a career in culinary in the future. He plans to get a job over the summer in this specific field so he can start building a resume. 
Wachnicki has also received the "most likely to be on chopped" superlative in the 2021 yearbook. His favorite thing to make is Philly Cheese Steaks. 
Leave a Comment