Lady Blue Devils dominate in big win
To the common spectator, the Bellwood-Juniata Valley girls basketball matchup might have lost some importance, with former matchups having D1 talent all over the court for both teams. B-A's Alli Campbell is now at Penn State and Valley's Hailee Smith at Quinnipiac.
However, this game still holds heavy implications with ICC and District 6 standings. Both teams are former state powerhouses looking to get back to their winning ways and a win in this matchup proves huge to taking the next step towards reestablishing dominance at the local and state level.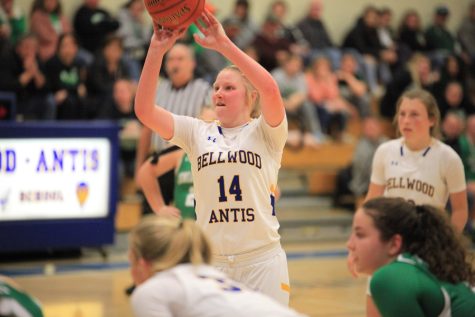 On Friday night, the Lady Blue Devils basketball team took down Juniata Valley 55-28 in a throttling of their ICC rivals at the Bellwood-Antis gymnasium. Lydia Worthing had a huge night with a near triple-double totaling 15 points, 16 rebounds, and 8 blocks in a dominant performance. Sophomore Chloe Hammond added 16 points with two 3-pointers to form a nice scoring tandem with Worthing.
This win moves the Blue Devils to 2-0 in ICC play with sole possession of 1st place in the conference.
The Lady Blue Devils jumped out to 13-1 lead after the 1st quarter and never looked back, winning every quarter of the game by 6 points or more.
The Blue Devils shot 86 percent from the free throw line, which proved to make a huge difference in the winning outcome for Bellwood-Antis. It was a huge win for the Lady Blue Devils and they look to build on for the rest of the season.
They will be back at it tonight at home in a non-conference game against United.