It's about darn time!
DiCaprio finally gets his Oscar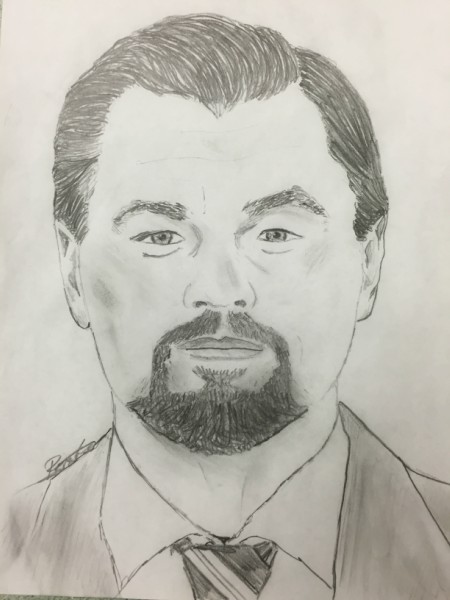 As of Sunday, February 28, 2016 Leonardo Wilhelm DiCaprio had won an Oscar.
Aside from the fact that I was prancing around my house yelling and my Instagram feed was filled with pictures and congratulations to him, I couldn't help but feel bad. The world has waited since his time in Titanic for Leo to win an Oscar but I didn't want it to seem as though he achieved the award this year because he was cheated last year; hence this post.
The Eight Best Picture Awards for Oscar Films Staring Leonardo DiCaprio:
Titanic: The life Hannah wants to live/ the longest movie every girl has ever seen. It is a must watch for everyone and has a great aesthetic from White Star Lines pride and joy.
Gangs of New York: A man returns to New York City to seek revenge against his father's killer. Leonardo plays an Irish man and we love accents.
The Aviator: Leo plays a billionaire and aviation tycoon who is a Hollywood director.
The Departed: A cop goes undercover for an Irish-American organized crime and a mole in the police try to identify each other.
Inception– One of my favorite movies with my favorite actors Leo, Joseph Gordon-Levitt, Tom Hardy. Skilled conman who extract secrets from the subconscious.
Django Unchained: In this Leo plays a bad guy (if that's even possible) as he tries to stop the freedom of one of his slaves, the wife of a free African American man.
The Wolf of Wall Street: based on the story Jordan Belfort and his rise as one of the wealthiest stock brokers in the world and to his fall
The Revenant: A frontiersman is injured from a bear attack and his hunting team leaves him for death. He must learn to fight for survival in the snowy mountains.
Others worth mentioning:
The Beach– Leo plays Richard, a twenty-something man who finds a map that sends him to an island where he goes to find adventures.
The Great Gatsby– In this Leo plays a 1920's millionaire, Jay Gatsby, who will do anything for love and throws the most luxurious parties on East Egg.
Romeo + Juliet– Leo plays the ever loving Romeo with original Shakespearian dialogue and a modern day setting.
Fun Facts about Leo:
Named after Leonardo Da Vinci because he kicked in his mother's womb when she was looking at his art work.
Leo speaks German fluently.
Is an environmental activist and bought an island off the cost of Belize because the island was suffering from overfishing and deforestation.
Was nominated for Best Supporting Actor for his role What's Eating Gilbert Grape landing him the spot for 7th youngest actor to ever be nominated- at age 19.
Leo really wanted to play Jay Gatsby in The Great Gatsby because he was drawn to the idea of Gatsby himself.
In 2010 Leo donated $1 million to the Wildlife Conservation Society at Russia's tiger summit. The Russian Prime Minister Vladimir Putin called him a "real man".
Leo took legal action for a movie so that it will never be released in Theaters or on DVD in the U.S. that he made with toby Maguire because it was so bad.
Leo is good friends with Titanic co-star Kate Winslet.
Leo is a vegetation.
Leo is a producer of 14 of his own movies along with 43 upcoming projects. He has produced; The Wolf of Wall Street, Red Riding Hood, Orphan, and The Aviator.
Leave a Comment