ARTIST OF THE WEEK: Luke Woodring
Art is often used as a medium to express one's innermost thoughts. This week's Artist of the Week, senior Luke Woodring, is very familiar with this.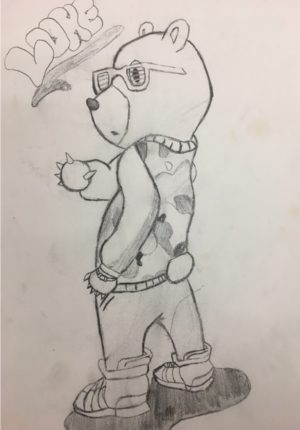 "I like to draw people or nature," said Luke. "It's what I imagine when I shut my eyes."
There are endless ways to depict people and nature artistically, but Luke likes to experiment. For example, when he was in detention, he once drew a caterpillar on a piece of paper using only eraser shavings.
"My style is just sketching. If it can make a mark on the paper, you can draw with it," he said.
Even so, Luke does not believe that he will pursue a career in art. Art will remain a lifelong hobby for him.
"I'll always draw personally but I doubt I'll sell it," said Luke. "I'll probably be dead when people come to my apartment and figure it all out then."
Leave a Comment