Melissa (Tyler) Lovrich to speak to B-A Class of 2015
Former basketball captain now heads the finances of Imler's Poultry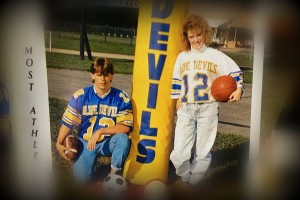 Melissa (Tyler) Lovrich, a 1990 graduate of Bellwood-Antis High School, will be the Commencement speaker for the 2015 graduating class on Friday June 5.
Jeremy Wilson will also be speaking as Valedictorian, along with Jaqueline Finn as Salutatorian and Dallas Huff as Class President.
"
Speaking to the Bellwood-Antis Class of 2015 at their graduation is an honor I will always cherish."
— Melissa (Tyler) Lovrich
Mrs. Lovrich is currently employed at Imler's Poultry LP and Imler's Poultry Transportation Inc. She has been employed there for 15 years as the Chief Financial Advisor for Imler's Poultry LP and Secretary/ Treasurer for Imler's Transportation Inc.
Imler's has been in business for 112 years and was awarded with the Alexander A. Notopoulos Award from the Altoona Blair County Development Corporation in 2009 for its substantial business history in Blair County, expansion of facilities, growth in employment levels, provide family sustainable income, demonstrate a sense of community evidence of commitments to aid community orientated projects. Imler'ss was a Blair County Chamber Business Hall of Fame Honoree in 2003.
"Speaking to the Bellwood-Antis Class of 2015 at their graduation is an honor I will always cherish. This class has been successful in its academics, athletic, and arts so I am proud to be associated with this class. They are continuing the excellence that makes everyone 'BA Proud,'" says Mrs. Lovrich.
During her time in high school Mrs. Tyler participated in many sports and clubs. She was treasurer for the National Honors Society. She was captain of the first girls District 6-A champion basketball team, which also captured the PIAA Western region championship, and was the state runner-up.
She was the first member of the first volleyball team in Bellwood-Antis history and the first ever student ever recognized Tri Athlete Award winner for participating in in volleyball, basketball, and track.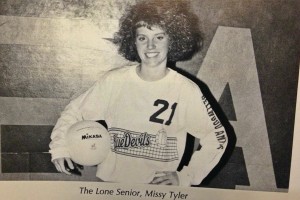 Mrs. Lovrich then graduated from Pennsylvania State University in 1994 with a Bachelor of Science in accounting from the Smeal College of Business. She is also a lifetime member of the Pennsylvania State University Alumni Association.
After her time in school she became Bellwood-Antis girls basketball coach for nine years, serving as head coach for four years (1996-2000). In 1999 she coached the second girls girls team from B-A to a District 6 championship, this time in Class AA. That team also advanced to the PIAA Elite Eight.
Mrs. Lovrich attends Faith Bible Church in Bellwood and volunteers with the youth program AWANA. She has been married to B-A  teacher and coach Nick Lovrich for 13 years and is a mother to two daughters: Alexis, who is 10 years old, and Nicolee who is 5 years old.