First Ever Regional Qualifier
Senior Adam Osborne placed 5th in the District championship.
Last week, Adam Osborne managed to do something that has never been done before at Bellwood-Antis high school. Osborne walked away as a regional qualifier at the District 6 AA championships at Scotch Valley Country Club.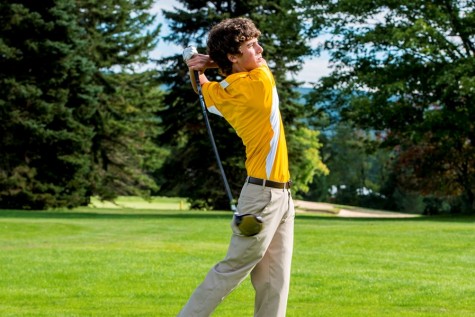 Adam has been playing golf for several years, and he is an integral part of our schools golf team. Adam finished the day off with a 157, putting him in fifth place. The top eight from AA and the top two from AAA will move on to sectionals next Tuesday, at Tom's Run Golf Course, in Blairsville at 9:30 a.m.
The event ran over two days. Adam shot a 76 the first round and 81 the second.
"It feels good," said Osborne.  "I was nervous, but I just had to play relaxed."
Osborne said he thinks he has a chance to make it to the PIAA meet.
"I think I can advance if I play my best each day, but I won't be upset if I don't."
Leave a Comment