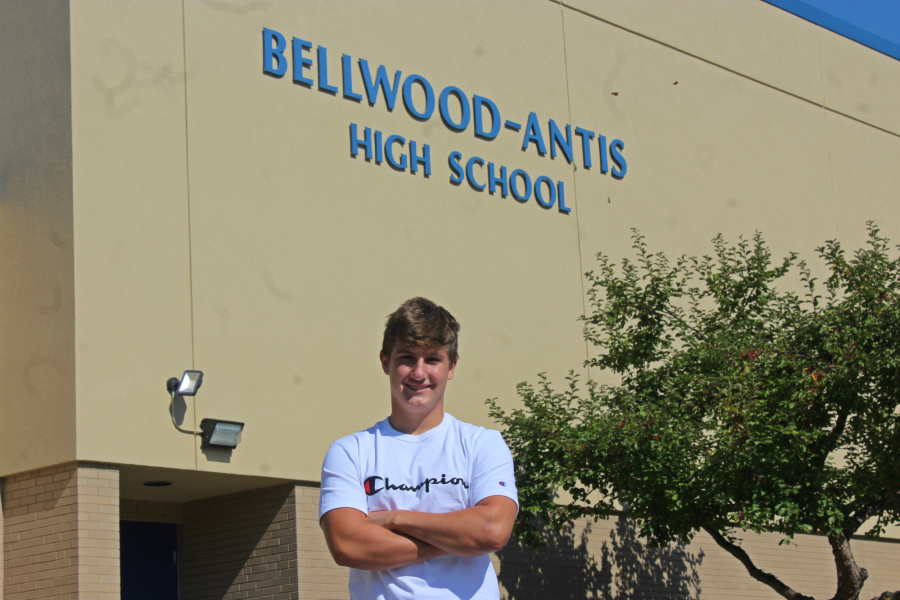 Joe Dorminy
Grade: 12
Number of years in BluePrint: 1
Activities
Football, Baseball, FCA, Key club
Job Details
Writing stories about things going on around our school.
Why I joined BluePrint
I enjoy writing and finding out what's happening around our community.
Fun Fact(s)
I live possibly the most average life of a high schooler you can possibly live.  I also live a very exciting life with above average experiences.
Joe Dorminy, News Editor
Jan 08, 2021

High school students brace for hybrid learning

(Story)

Dec 22, 2020

Students just can't get enough of this virtual learning

(Story)

Dec 16, 2020

The COVID vaccine is all good… sorta

(Story)

Dec 14, 2020

Keeping up with COVID: Virtual learning a success so far

(Story)

Dec 07, 2020

Keeping up with COVID: Teachers adjust to virtual learning

(Story)

Nov 25, 2020

What is BAHS thankful for?

(Story)

Nov 19, 2020

COLLEGE CORNER: Dakota Woomer

(Story/Media)

Nov 16, 2020

Sewage backup in Bellwood reveals huge surprise

(Story)

Nov 03, 2020

Blair COVID numbers rise but B-A remains relatively unaffected

(Story)

Oct 22, 2020

B-A teachers use the election as a teaching tool

(Story)

Oct 16, 2020

Football team set to sing the national anthem

(Story)

Oct 15, 2020

Bill O'Brien expresses interest in Bellwood

(Story)

Oct 14, 2020

New iPads coming soon to a classroom near you

(Story)

Oct 07, 2020

Spectator limits loosen AGAIN

(Story)

Oct 02, 2020

Students required to wear hazmat suits

(Story)

Sep 30, 2020

Spectator limits begin to loosen

(Story)

Sep 23, 2020

Spectator limits begin to loosen

(Story)

Sep 18, 2020

Myers fourth graders sent home following positive COVID test

(Story)

Sep 17, 2020

Bellwood-Antis baseball golf outing a success

(Story)

Sep 10, 2020

Fans required to pay for Friday night's game against Northern Bedford

(Story)