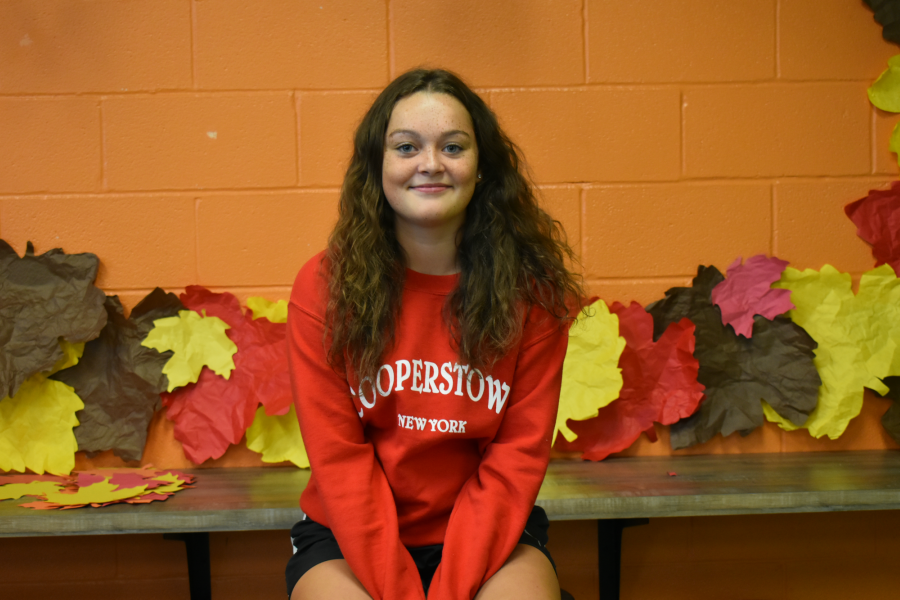 How many years have you been in Blueprint?
This is my first year in Blueprint.
What would you like to do this year?
I would like to do videos, cover clubs, and also cover a few sports.
What grade are you in?
I am in ninth grade.
Why did you take Blueprint?
I took Blueprint because I wanted to learn more about journalism and be able to write a story.
Renee VanProoyen, Staff Writer
May 31, 2020

FEATURED ALUMNI: Jill McCartney

(Story)

Mar 05, 2020

ARTIST OF THE WEEK: Joyce Zheng

(Story)

Feb 28, 2020

SPOTLIGHT ON STAFF: Renee VanProoyen

(Story)

Feb 27, 2020

ARTIST OF THE WEEK: Alainy Liang

(Story)

Feb 19, 2020

ARTIST OF THE WEEK: Ashlyn Snyder

(Story)

Feb 12, 2020

ARTIST OF THE WEEK: Noah Patton

(Story)

Feb 05, 2020

ARTIST OF THE WEEK: Cole Cherry

(Story)

Jan 30, 2020

Campbell, Poe take first at speech meet

(Story)

Jan 28, 2020

ARTIST OF THE WEEK: Caleb Beiswinger

(Story)

Jan 28, 2020

Cole, Miller perform at District Jazz Band

(Story)

Jan 27, 2020

Master teacher visits B-A

(Story)

Jan 21, 2020

ARTIST OF THE WEEK: Olivia Gregg

(Story)

Jan 10, 2020

The Bellwood Bios with Jojo Caswell

(Story)

Jan 08, 2020

ARTIST OF THE WEEK

(Story)

Dec 18, 2019

ARTIST OF THE WEEK

(Story)

Dec 11, 2019

ARTIST OF THE WEEK: Emma Corrado

(Story)

Nov 07, 2019

ARTIST OF THE WEEK: Jayce Miller

(Story)

Oct 28, 2019

B-A speakers take first at meet

(Story)

Oct 17, 2019

ARTIST OF THE WEEK

(Story)

Oct 08, 2019

ARTIST OF THE WEEK: Andy Miller

(Story)

Oct 04, 2019

ARTIST OF THE WEEK: Jason Pluebell

(Story)

Sep 25, 2019

Campbell named 2019 homecoming queen

(Story)